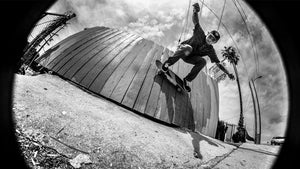 U.S. MADE. NORTHWEST SLAYED.
JIVARO is a homegrown skateboard wheel company from Portland, Oregon and is focused on fun and function. Since 2006 - JIVARO is, was, and will always be 100% skater-owned and operated. All of our skateboard wheels are of the highest-grade urethane and made in the U.S. of A. If boredom or hardship threaten your daily sanity, try JIVARO.
Merch.
Skateboard wheels, shirts, and the miscellaneous collectors item from Portland, Oregon.